Would you like to learn freestyle swimming or improve the swim skills that you already have? We are happy to help you!
In Maastricht we offer beginner, intermediate and advanced swim courses. In 12 weeks our professional team of swim coaches will help you reach your goals.
Beginner, intermediate and advanced swim courses
Guided by experienced and well qualified swim coaches you'll work on your freestyle technique for 12 weeks.
Our classes take either 45 (beginner) or 60 (intermediate/ advanced) minutes. The groups are small so there's personalized guidance and support for every single athlete. 
To make the best possible use out of the 12 weeks you'll receive weekly homework assignments.
Program
The program contains a number of standard components that are discussed in the lessons and contain personal points of interest for everyone. For example, in the beginners class we focus on: breathing, posture, relaxation and an easy rhythm. Intermediate and advanced classes focus on pull-through, recovery and streamline.  
Homework and analysis
After each class you will receive a swimming assignment to carry out independently in the run-up to the next lesson.
The course ends with an individual analysis. You'll receive a training advice that you can work on independently.
In the beginner and intermediate class we'll also examine whether a step to the advanced course is possible.
Beginner, intermediate or advanced?
We offer beginner, intermediate and advanced classes. Our beginners swim course is for anyone with the ambition to learn the freestyle crawl. If you are able to swim a 200 meter freestyle, you can enroll in our medium course. If you want to participate in the advanced course, it is important that you can swim 1000 meters freestyle easy.
If you're not sure, please contact us.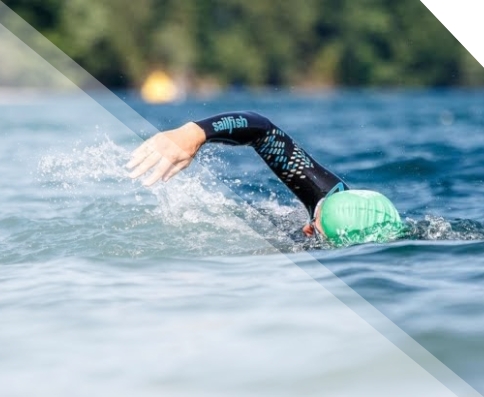 Beginner: 6:30 PM  or 7:15 PM  (45 minutes)
Medium & advanced: 9:15 PM (60 minutes) 
12 classes, 11 homework assignments and an individual analysis met advies
230 euros, entrance Geusseltbad included